YJE 2023-2024
MONDAYS 530PM-7PM                  NOVEMBER-APRIL
INFO COMING SOON! 
YJE is directed by Shannon Hoover (GJC Music Director, Jazz Educator, Bassist) and Dr. Tish Oney (Jazz Educator, Vocalist, Author), along with roster of guest clinicians including Dr. Matt Olson, Keith Davis, Patrick Lopez, Jorge Garcia, Kevin Korschgen, Iliana Rose, and more! YJE students receive state-of-the-art jazz education that helps prepare them to attend leading college, university, and conservatory music programs. The major focus is on combos (small groups), which will enhance improvisation and musicianship. Its repertoire is tailored specifically to fit the size and instrumentation of the group, and is chosen for its educational and historical value. Jazz performance is an intricate part of the YJE experience. YJE Combos will perform at least two times during the sessions. 
YJE FEE: $400 
 *payable by check, cash, or Venmo (@GreenvilleJazzCollective)* 
Contact YJE Director Shannon Hoover for any questions you may have regarding the ensemble:  Hoover@GreenvilleJazzCollective.com 
  Location: TBA!
*Students will play in small jazz combos, with an emphasis in performing jazz standards and developing repertoire and techniques for jazz improvisation. Guest artists will visit frequently to work with YJE members. Other topics covered include recording techniques(recording project), audition preparation, composition, arranging, and more!
 Performances:
TBA!
SUPPLIES NEEDED: Instruments with all accessories, music stand, pencil, Real Book Volume 1 (6th Ed.)
PAST PERFORMANCES
 Mardi Gras Celebration @ Swamp Rabbit Cafe
 Joy of Jazz Festival @ Hendersonville High School (Hendersonville, NC)
Birds Fly South Jazz Festival @ Hampton Station
Artisphere Festival Greenville, SC
Pizza, Blues, & Jazz Festival @ Mauldin Cultural Center
AUDITION INFO COMING SOON:
Choose a Jazz Standard
*Brass / Woodwinds: melody and a solo (one chorus each)
*Guitar / Piano: chords and a solo (one chorus each)
*Bass: bassline (one chorus)
*Voice: melody (one chorus)
*Drumset: Be able to play Swing, Latin, Waltz (in 3), and a popular style of your choice (rock, funk, blues, etc)
 Complete and submit the form that appears below.
 A YJE staff member will contact you soon afterwards with a confirmation.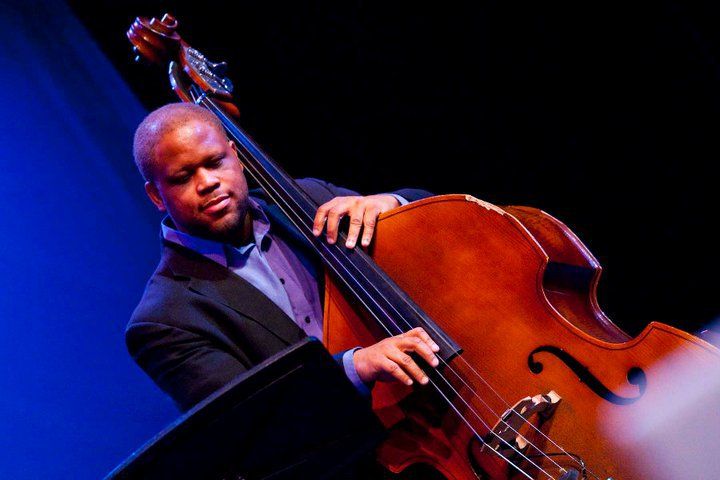 Shannon Hoover:

 

YJE Director, Music Director/Co-Founder of the Greenville Jazz Collective
Shannon Hoover, from Greenville SC, plays electric and acoustic bass, piano, and brass. A graduate of Anderson University(SC) in 2004, Shannon has a B.A. in Double Bass Performance (minors in piano and education) and is currently a freelance performer, composer, private instructor, clinician, and music director / co-founder of The Greenville Jazz Collective. He teaches private lessons in Greenville at Music on Mitchell.. He has taught music for over 20 years to students of all ages and levels, including an adjunct position at the university level for 10 years. 
Shannon plays many styles, focusing on jazz, classical, and world music. Recently, Shannon has had the opportunity to play with Victor Wooten, Glenn Miller Orchestra, Branford Marsalis, Harry Kim, Ike Stubblefield, Vincent Gardner, Lizz Wright, Jiggs Whigham, John Ellis, Kobie Watkins, Ron McCurdy, Col. Bruce Hampton, Craig Wagner, Adam Nitti, Justin Stanton, Bob Moses, Ranky Tanky, Chris Vadala, Terreon Gully, Geoff Achison, Buzz Amato, Jeff Sipe, Derek Trucks, Mondre Moffett, Edwin McCain, Delfeayo Marsalis, Bobby Lee Rodgers, Veronica Swift, Pharez Whitted, Dionne Warwick, Yonrico Scott, Bill Evans, Kofi Burbridge, Chris Bullock, Scotty Anderson, Walter Blanding, Jr., Roy "Futureman" Wooten, Jason Marsalis, Mondre Moffett and Clarence Clemons. 
Shannon released a CD entitled "Follow Me" in October 2012, featuring original compositions. He has been busy the last few years building a foundation for jazz in Greenville, SC. Shannon is music director of a newly formed non- profit organization, the Greenville Jazz Collective, which he co-founded in 2012. The group promotes jazz awareness and education in the Greenville area, reaching out to local schools and the public with concerts, camps, and clinics. 
Shannon has been working on several new projects, including leading the Sharon Jones Tribute Band and Jaco Pastorius Tribute, along with recording projects, including a second studio album of original compositions, a solo electric bass album, and a bass method book. 
Dr. Tish Oney:    Performing Artist, Author, Composer, Educator
International performing artist, author, and composer Dr. Tish Oney tours worldwide as a symphony pops and big band soloist, jazz vocalist, voice pedagogue, and musicologist. An avid arranger and composer, Oney has arranged several hundred pieces for jazz combo including contemporary jazz, Great American Songbook standards, and her originals. An esteemed conductor, she often works with professional, university, church or community choirs, vocal jazz ensembles, and solo singers as a guest clinician and master teacher. 
Tish produced her fifth major recording project in 2019–this time with John Chiodini (guitar), Chuck Berghofer (bass) and Ray Brinker (drums). This jazz album, The Best Part, is comprised of original songs by contemporary jazz composers in addition to three never-released songs with lyrics by jazz diva Peggy Lee. Each of Oney's albums including Songs From the Heart, Sweet Youth, Dear Peg, and Forever Friend, were honored by the Recording Academy in several categories including "Song of the Year", "Record of the Year", "Album of the Year", "Best Jazz Voice Album", and "Best Improvised Solo". 
Oney has performed and/or recorded with scores of renowned jazz artists and has headlined at hundreds of performance venues worldwide. She was featured as a big band/symphony soloist in the PBS-broadcast concert recorded at Galen Center in Los Angeles: "We Love Ella! A Tribute to the First Lady of Song." She has performed as soloist with Detroit Symphony Orchestra, Rochester Philharmonic Orchestra, Williamsburg Symphony, Spartanburg Philharmonic Orchestra, Symphoria, the U.S. Army Jazz Ambassadors, Army Voices, Army Blues (Pershing's Own), SC Bach, Greenville Chorale, and other outstanding ensembles. She has headlined at international jazz festivals, Las Vegas casinos, and major stages throughout the world. She has appeared as headlining performer at many jazz hotspots including The Jazz Bakery (Los Angeles), The Jazz Corner (Hilton Head Island), Feinstein's at Loews Regency, and the off-Broadway Triad Theatre (New York). An experienced film, stage, and television actress, Oney imbues her live performances with dramatic power and warmth. 
Dr. Oney was honored in 2016 to win the Jazz Artist/Group of the Year award from the South Carolina Music Awards, and in 2015 her high school honored her among the inaugural five 'Graduates of Distinction.' She was lauded in the book The Jazz Singers: The Ultimate Guide authored by jazz critic Scott Yanow. She was also honored as a USC Winter Scholar for her scholarly activity and was named a Robert G. Boehmler Visiting Artist at Ithaca College School of Music. A recipient of The Diane Warren Award, Dr. Oney earned two initiations (by faculty at both IC and USC) into national music honor society Pi Kappa Lambda for her musical excellence. Dr. Oney earned her doctorate with honors from the University of Southern California's Thornton School of Music, and a Master of Music degree with honors in Voice Performance from Ithaca College. 
In addition to her full performing and recording career, Dr. Oney has served as a professor of music at several major universities and colleges, most recently as Coordinator of Music, Director of Jazz Studies and Commercial Music, Director of Voice, and Director of Choral Activities. Several of her former voice students have enjoyed major careers on Broadway, as well as in opera, jazz and commercial music. Considered an expert in multi-genre singing, Dr. Oney has served the National Association of Teachers of Singing as a workshop presenter and master teacher of jazz, classical, opera, music theatre, and commercial styles. She teaches online voice lessons for professional and pre-professional singers throughout the United States and abroad. 
As critically acclaimed musicologist and bestselling author of Peggy Lee: A Century of Song, Tish enjoys opportunities to travel and share her knowledge as part of the official Peggy Lee 100 worldwide centennial campaign. She was honored to be invited as musicologist/artist to the Grammy Museum panel discussion and toast for Lee's 100th birthday (May 26, 2020). Following the worldwide acclaim for her book, Tish has been a guest on international talk shows "q with Tom Power" broadcast on the CBC, NPR, PRI, and Sirius XM networks, as well as "The Daily with Dave Hodgson" on Talk Radio Europe (broadcast to 120 countries). She is a frequent guest on talk radio, podcasts, and television, and has hosted her own podcast, "The Singer's Muse" on WGJC in Greenville. Oney's second book, Jazz Singing: A Guide to Pedagogy and Performance, released in February 2022. A prolific jazz journalist and contributing author to The Journal of Singing, JazzTimes, and Classical Singer Magazine, Oney also writes a column titled "Anatomy of a Standard" for All About Jazz. Her diverse artistic talents combine to form an outstanding performing artist-pedagogue with exceptional technique, improvisational skill, and expertise.