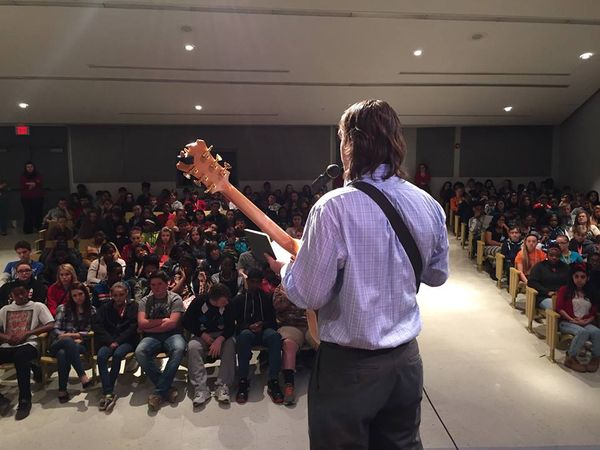 The Greenville Jazz Collective's mission is to create awareness and foster appreciation through the community through regular performance in a listening environment and education outreach in the community.  

Through our educational arm which coordinates school visits and the Summer Jazz Camp at Furman University (click for more info), our goal is to reach as many students in as possible in Greenville County and beyond. School visits are frequently free of charge to schools and include a variety of features from general presentations by the JazzEd ensemble, to band masterclasses, and workshops, as well as essay competitions and visual arts collaborations. We are also working with several band directors to create and incubate Jazz Band Programs by providing instructional and material support.

A top priority for the GJC is to connect with kids of all ages, and the need a for robust arts education is unequivocal across research domains.  We help to augment the arts programs at area schools, while also encouraging students to listen to and take an interest in jazz.

Jazz education is important because of the qualities that are unique to jazz: a truly American art form with a history that tells the American experience, especially in the 20th century; the importance of individuality of each person's voice, as found in democracy and a free society; and the ability to communicate and interact with multiple people simultaneously.