If you are interested in booking an experienced, professional, and fantastic
jazz ensemble of any size for an event, please email

Matt Dingledine

 

or
call us at (864) 214-6810.
The Contemporary Group
The first GJC ensemble, the musicians of the Contemporary Group are amongst the most accomplished jazz musicians in Greenville whose guest artists are recognized nationally and internationally.  Dedicated primarily to playing the music of its members and composers from the region, the members play together in a variety of musical settings.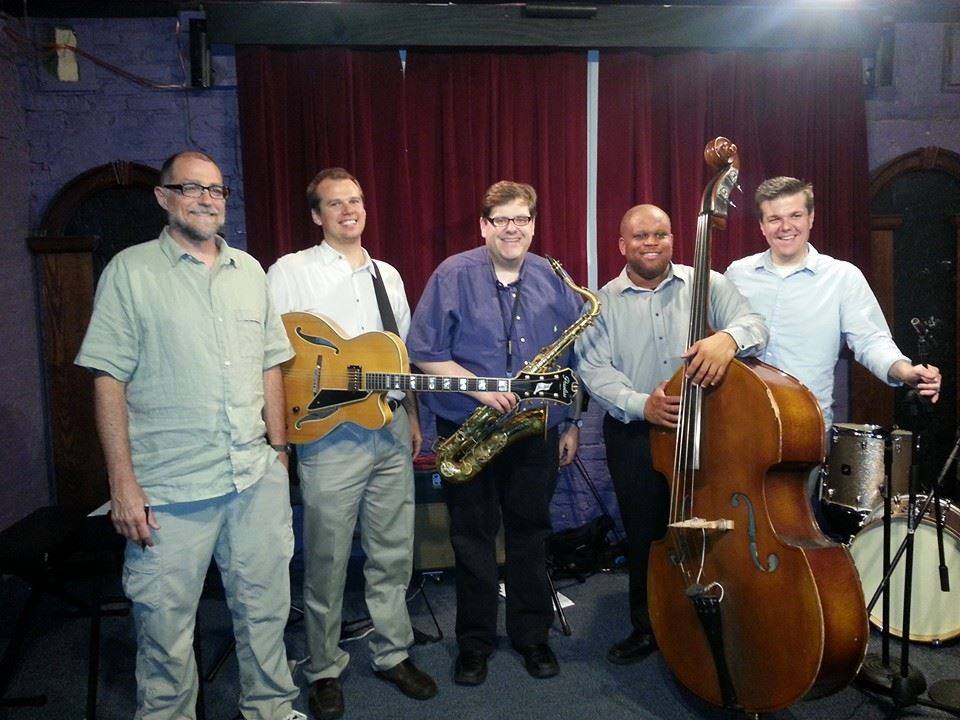 Keith Davis, piano
Matt Dingledine, guitar
Shannon Hoover, bass
Matt Olson, saxophone
Justin Watt, drums
Guests:
Jason Marsalis, drums
Tish Oney, vocals
Brad Jepson, trombone
Mike Murray, piano
Lovell Bradford, piano
Bill Gerhardt, piano


Big Band
Started by Brad Jepson and Shannon Hoover in February 2014, the area somewhat revolving cast of musicians who volunteer their time do so for the love of the music and camaraderie.  With thousands of hours of volunteer time delivered from over 50 area musicians filling the 17 musical chairs to make a big band performance, the donations made to the Big Band's famous tip jar have raised over $10,000 to help fuel our Education Outreach programs.  We are so happy to have good relationships with our musical friends, only some of whom are listed below, who help us enrich the community through jazz.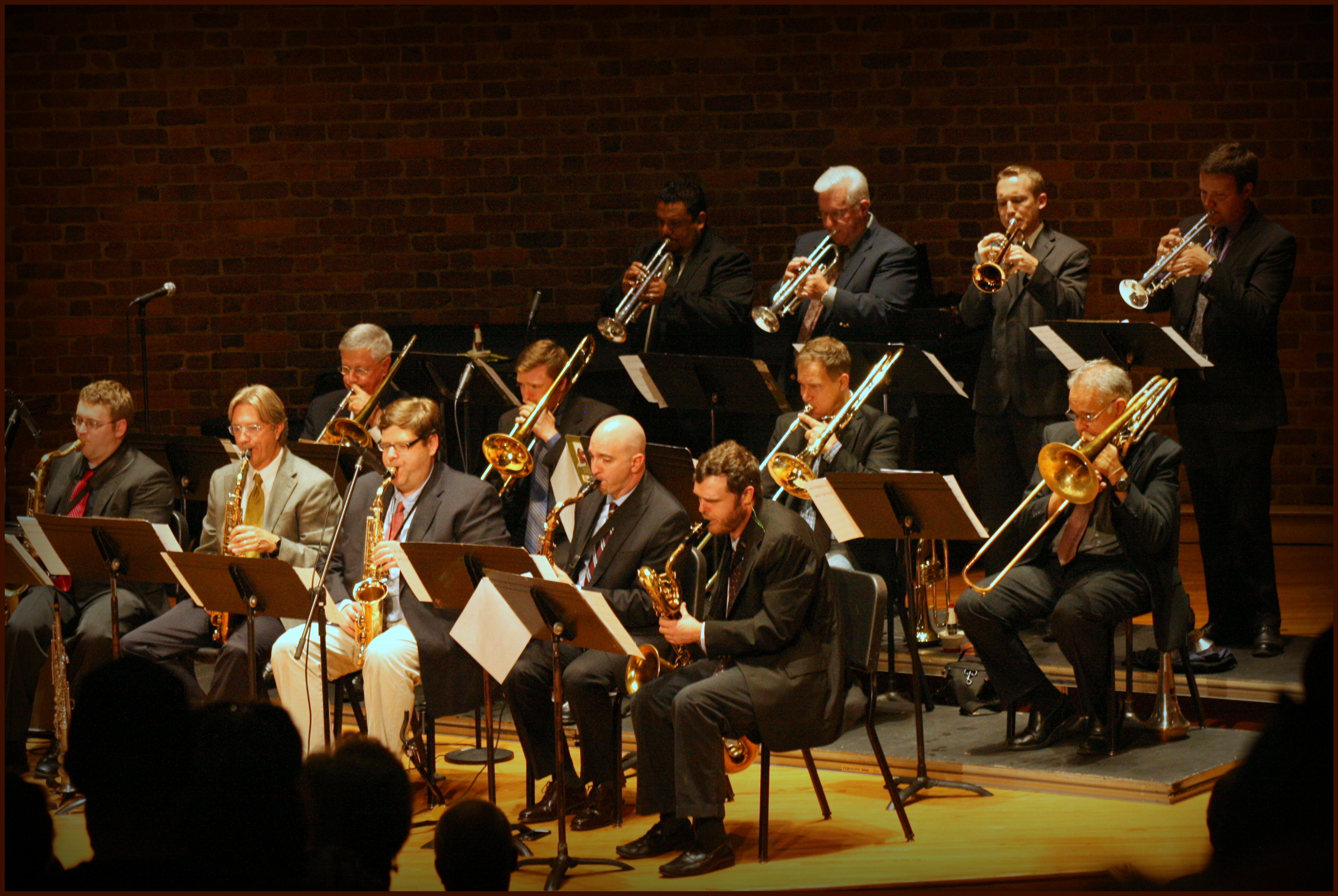 Saxophones:
Matt Olson, Evan Jacobi, Tom Wright, Alan Nowell, Pat Landis,
Chris Mitchell, Gary Livingston, Matthew Storie, Moss Mack,
Chris Reardon, Joseph Herbst

Trombones:
Brad Jepson (Big Band Co-Director, GJC Board President), Joey Lee, Dan Tegel, Matt Anderson,
Steve Wilson, Jerry Wiles, Dave Wilken, Wes Lebo

Trumpets:
Ron Davis, Charlie Parker, Phillip Howe, Joshua Tillman, Jake Mitchell,
Patrick Lopez, Seth Carson, Craig King, Chris Imhoff,
Justin Ray

Guitar:
Adam Knight, Matt Dingledine (GJC ), Monty Craig, Jorge Garcia

Piano:
Keith Davis, Richard Shulman, Michael Jefry Stevens,
Will Sinclair, Nate Smith, Mike Murray

Bass:
Shannon Hoover (GJC Music Director, Big Band Co-Director), Robert Nance, Ryan Kijanka

Drums:
Tim Blackwell, Kevin Korschgen, Rick Dilling

Reedy River Jazz Band
Playing the ebullient and unforgettable evergreens from New Orleans during the Prohibition Era, this ensemble is a natural hit with folks who want to listen to great music and hang out with their friends at a party.  Normally consisting of 6 pieces, extra horn players seem to pop up out of nowhere to blow a solo and add their voice to the fun!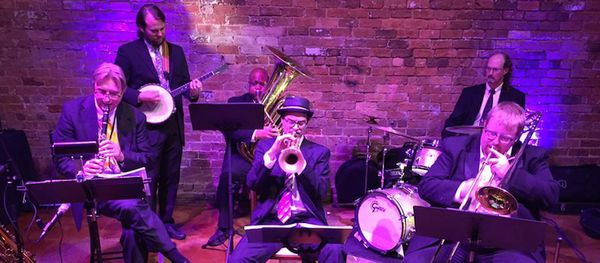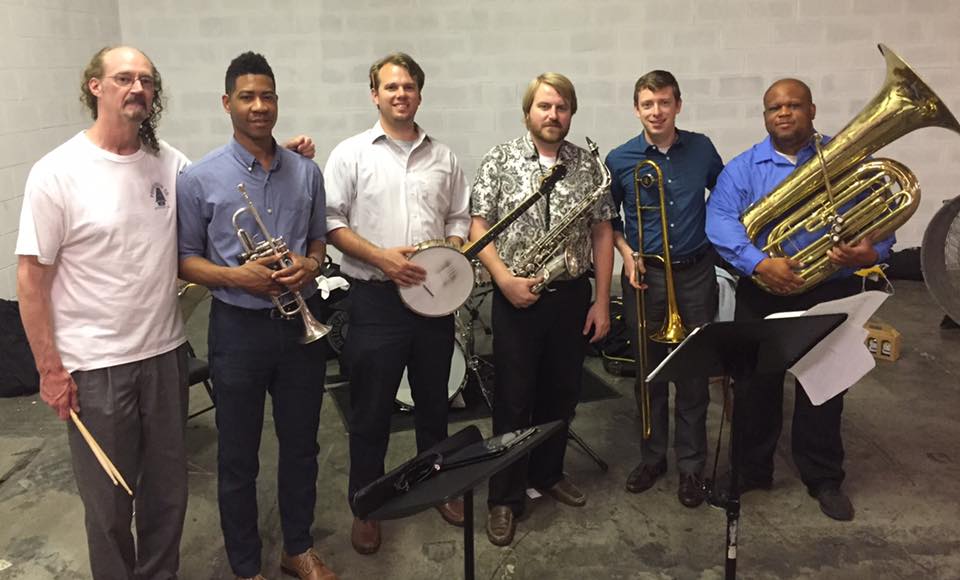 JazzEd
This is the group that reaches the future every time it goes to an elementary, middle, of high school. Covering 100 years of history and music in one hour is a tall order, but this group does it with aplomb and rousing ovations from students and teachers across Greenville county. At a time when funding for music and arts programs is so meager to nonexistent, your support is so valuable.
Help us reach every student in Greenville County!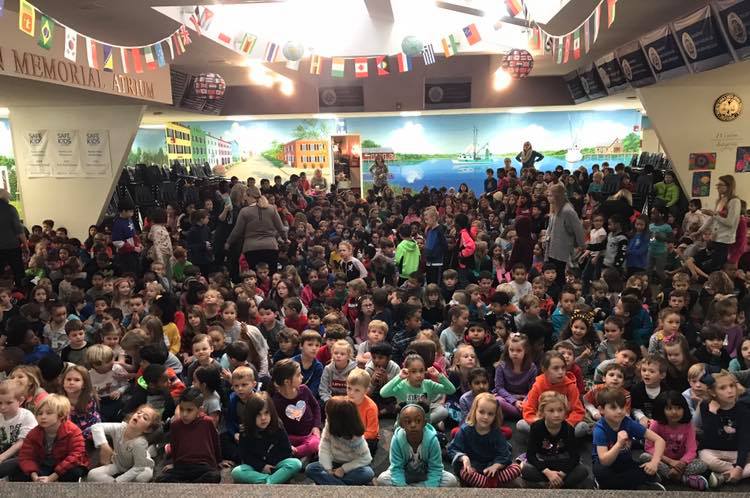 All the students at Buena Vista Elementary enjoyed a visit from the GJC's JazzEd Ensemble for Black History Month.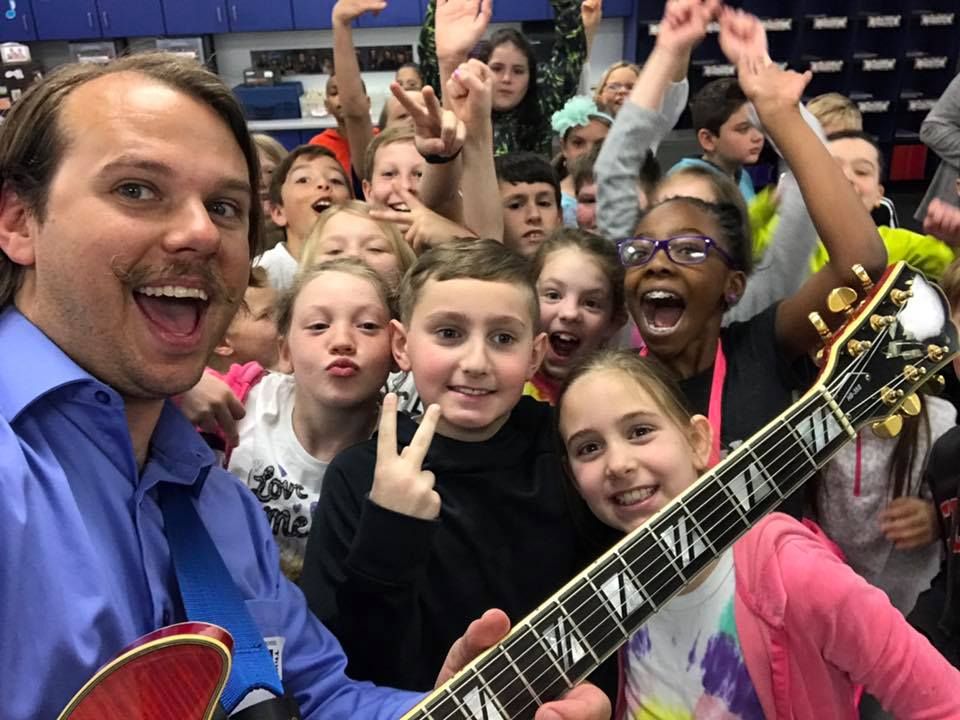 Students at Powdersville Elementary loved jamming with Matt Dingledine for part of their Arts Day.